What Is Cured In Place Pipelining (CIPP)?
A resin-saturated felt tube made of polyester, fiberglass cloth or a number of other materials suitable for resin impregnation, is inverted or pulled into a damaged pipe. It is usually done from the upstream access point (manhole or excavation). It is possible to invert the liner upstream (e.g. from the downstream access point) but this carries greater risk. It is possible to install a liner from the downstream access point, upstream to a blind end, however, this carries the highest risk of all the CIPP installation methods. Little to no digging is involved in this trenchless process, making for a potentially more cost-effective and less disruptive method than traditional "dig and replace" pipe repair methods.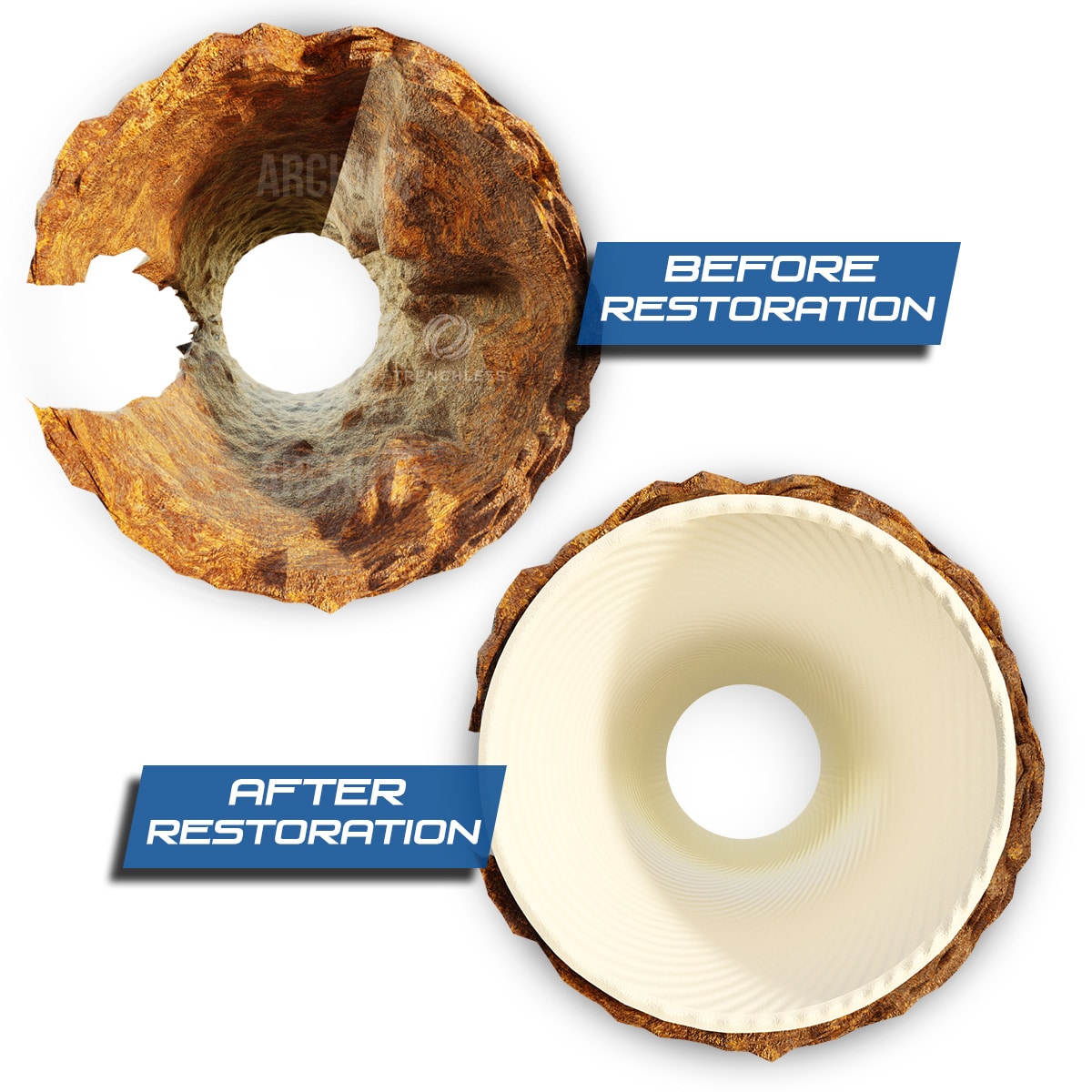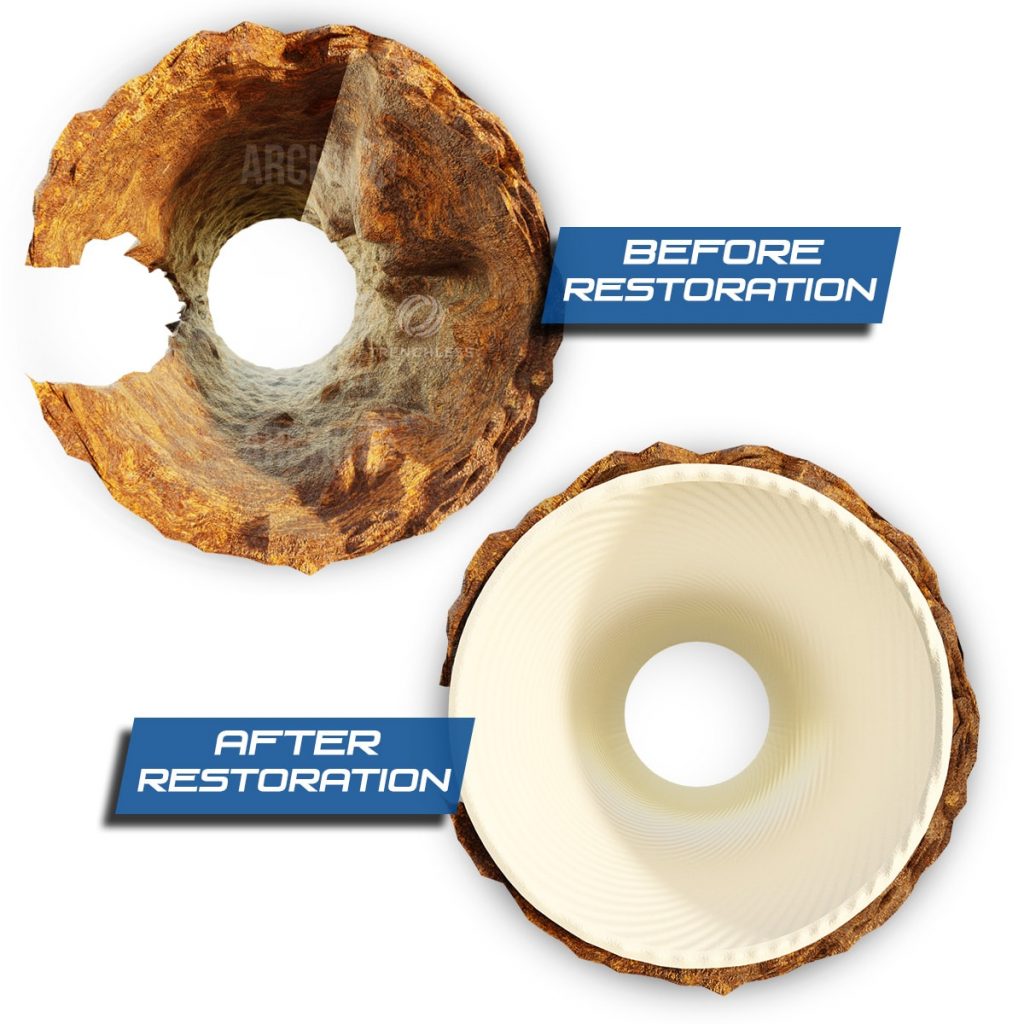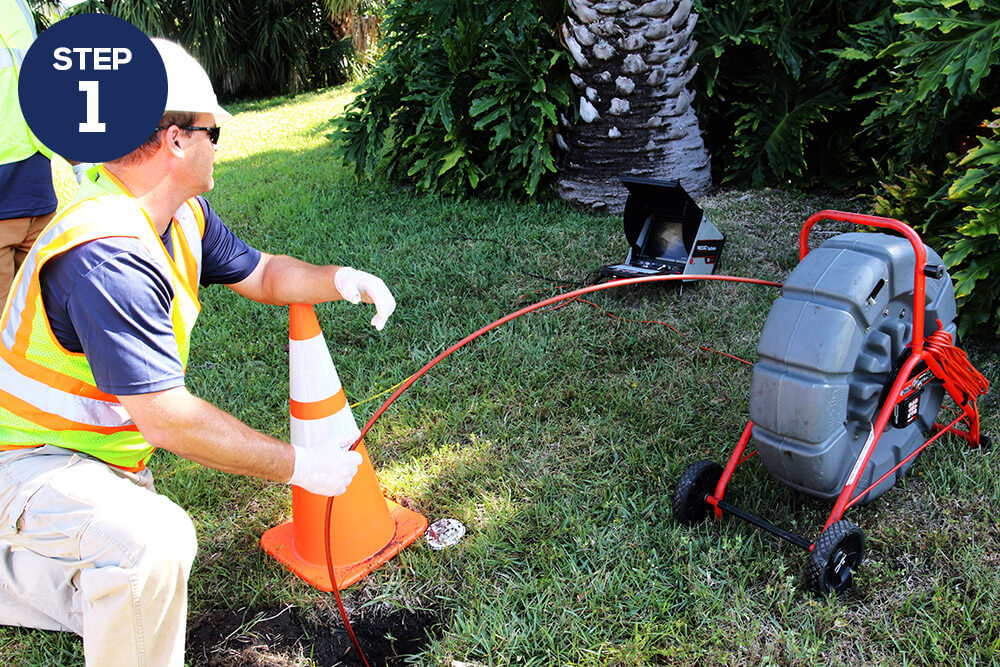 The pipeline is inspected with a camera to find the problem.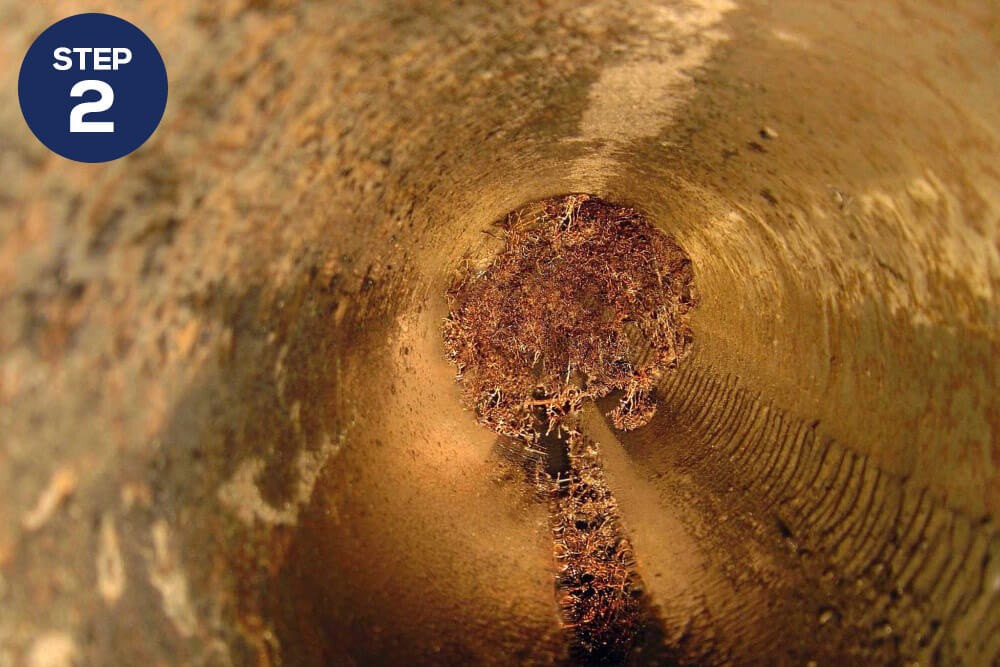 Evaluate The Damage & Clean
The pipeline must be cleaned out to remove roots, dirt, debris and any potential objects that could disrupt lining.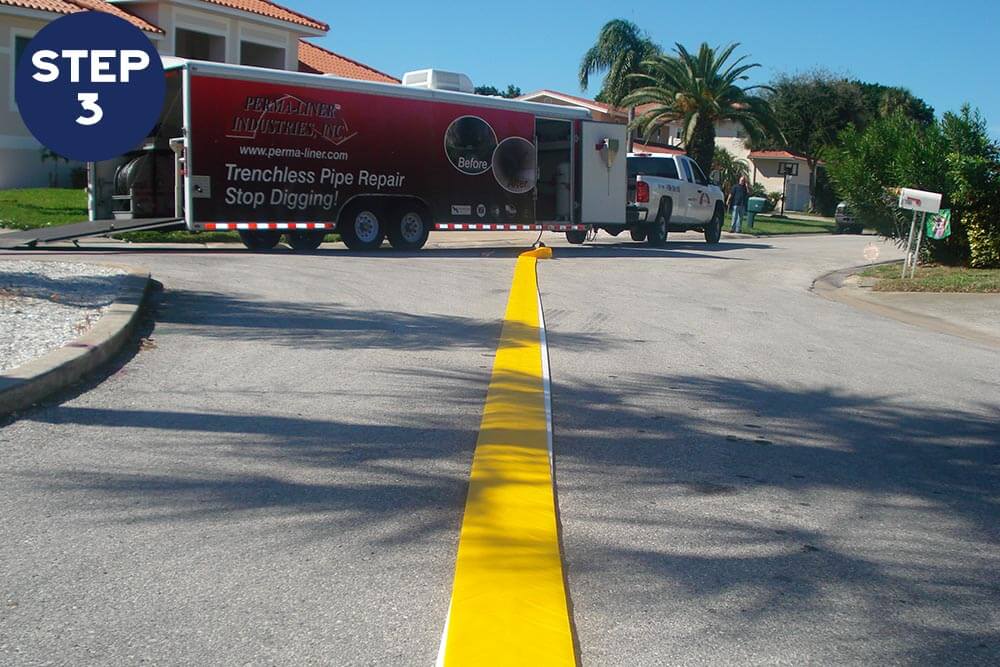 Measurements of the pipelines diameter, depth and length are taken. The liner and calibration tube is then cut on the job site according to acquired measurements.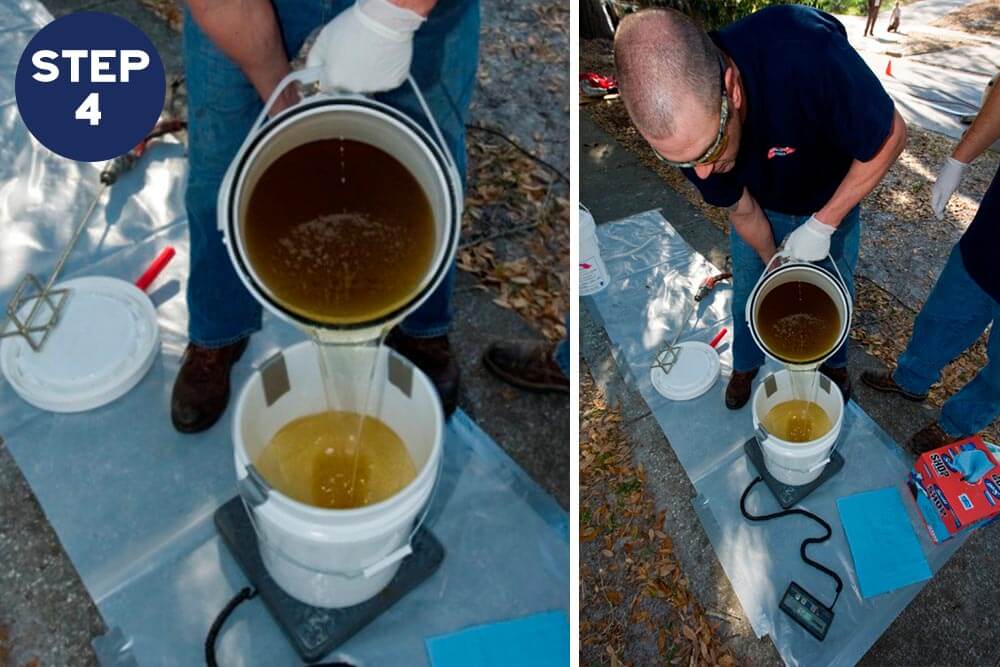 Resin is also measured and mixed according to the acquired measurements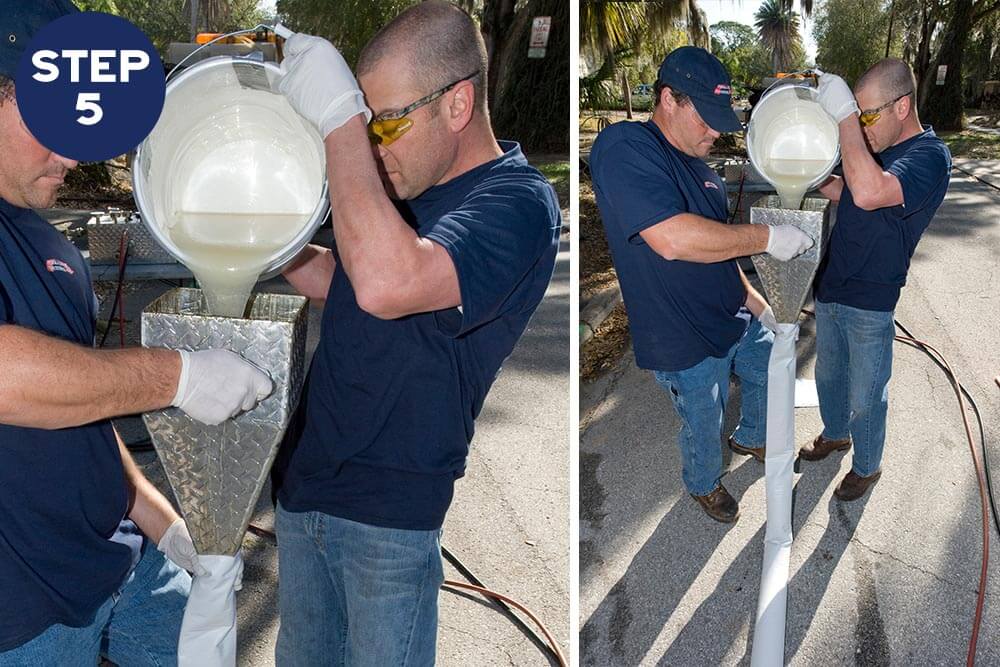 The resin is then poured into the liner and rolled or " wet out" many times to ensure complete impregnation of resin to liner.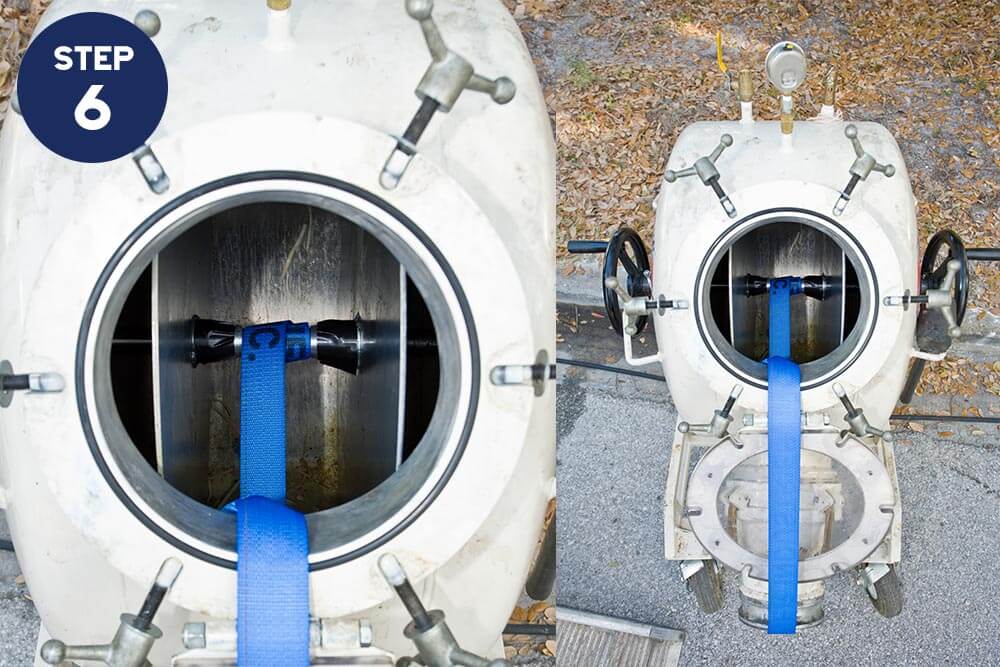 Impregnated liner and calibration tube is then loaded into the inverter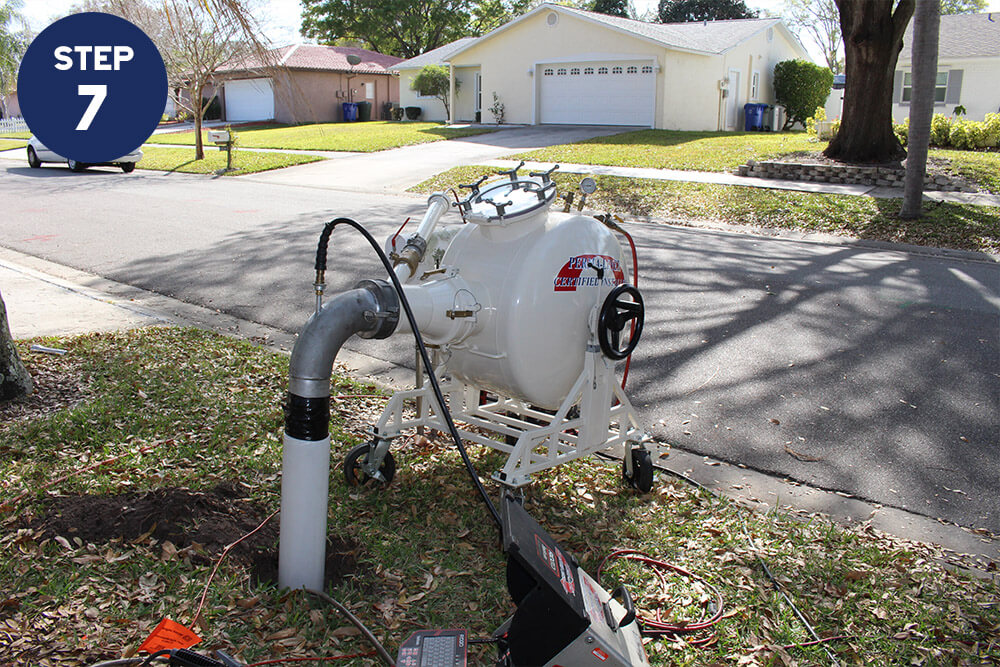 The liner is then inserted into the existing pipe using directional hoses and inversion heads. These ensure proper insertion.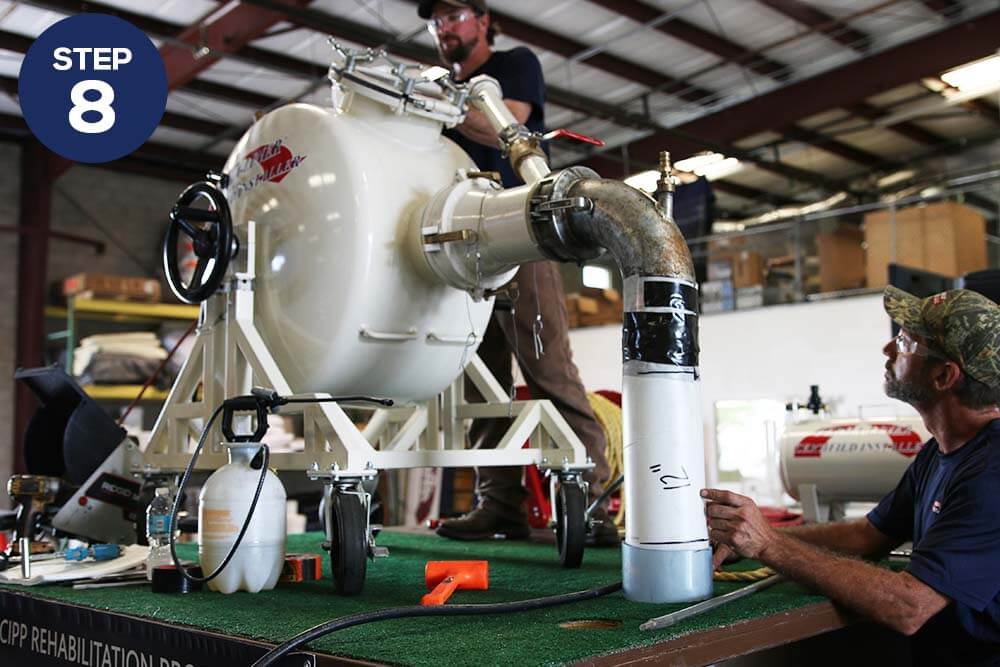 Air pressure then inverts inside out allowing resin to bond and seal with existing host pipe. The calibration tube balloon ballon to keep the liner in place as it cures.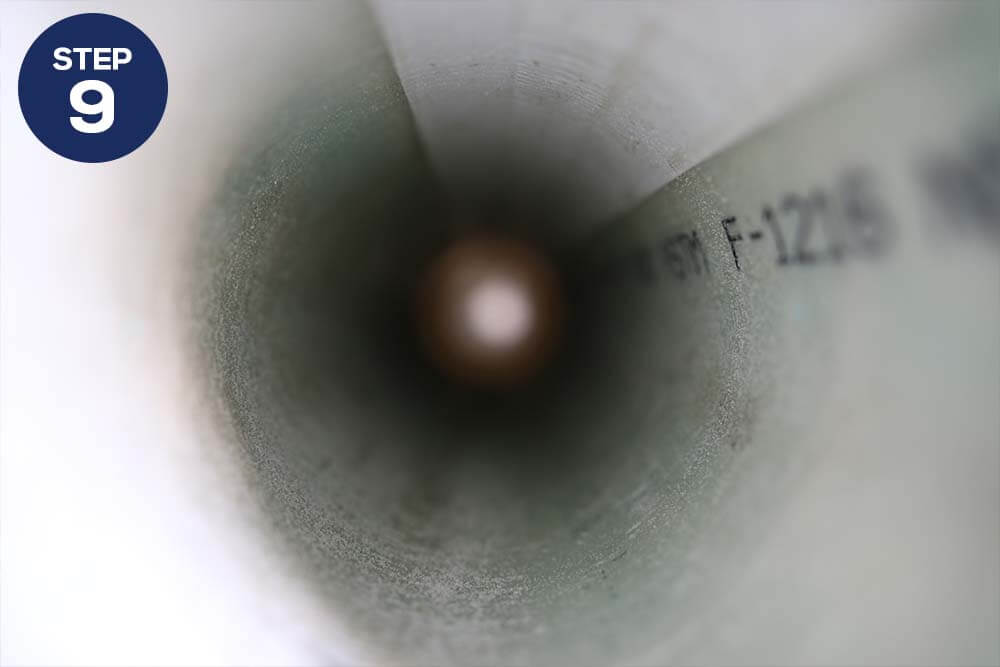 Once cured, the calibration tube is removed and the pipe is ready for service.
As a trenchless technology, CIPP does not require excavation to rehabilitate a pipeline that is either leaking or structurally unsound. Depending upon design considerations an excavation may be made, but the liner is often installed through a manhole or other existing access point. CIPP has a smooth interior and no joints. While CIPP can repair a pipe with bends, special design considerations must be taken into account to prevent wrinkling and stretching. CIPP can effectively reduce infiltration and leaks in pipeline systems without digging.
It all starts with a simple email. When you submit, your information will be sent to one of our highly-stilled professional lining technicians where we can assist you with every step of your repair job. This email may save you thousands of dollars!