The Sectional Point Repair system is designed for 6″-60″ sewer pipe diameters.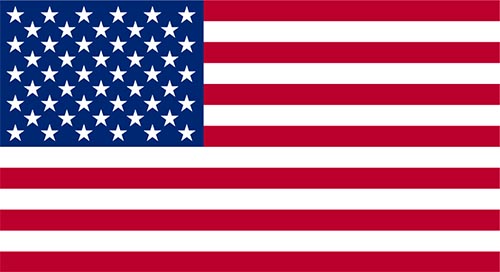 Products Proudly Made In The U.S.A.
Save your sewer lines, save your slab, save your road, save your property. Reline your sewer today with Perma-Liner™
REHABILITATES PIPES FROM:

Multi-angle sewer repairs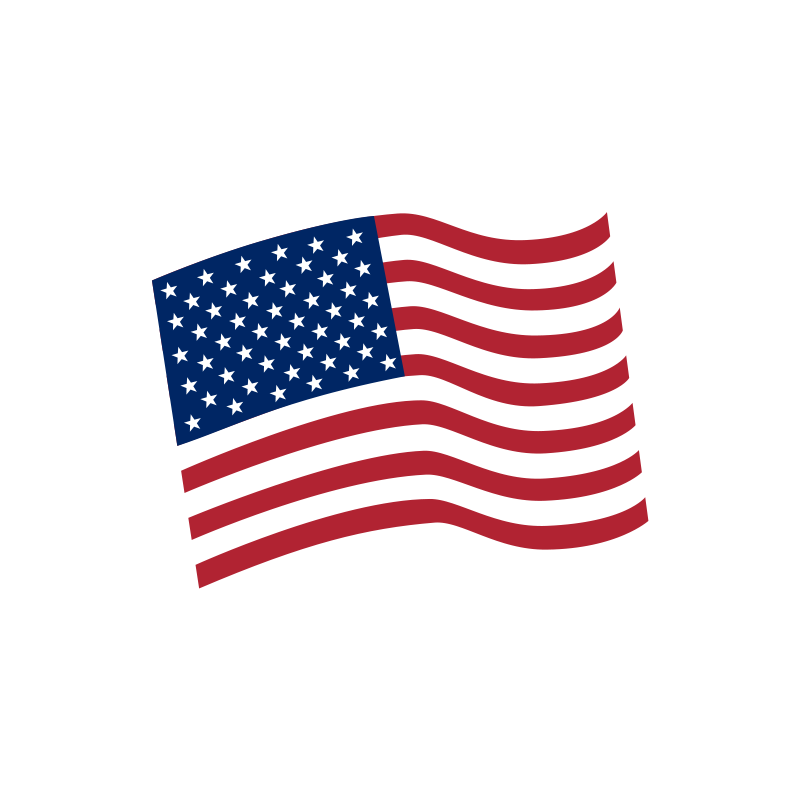 IT IS NO LONGER NECESSARY TO RELINE A PIPE FROM MANHOLE-TO-MANHOLE IN ORDER TO ADDRESS ONE SECTION OF PIPE.
Sectional Point Repair System
Perma-Liner™ Sectional Point Repair Cured-In-Place-Pipe (CIPP) Rehabilitation System. The Perma-Liner™ Sectional Lining System is designed for 6" – 60" Diameter Pipelines. The materials are pulled into place through existing manholes and are ambient cured in 3 hours or heat cured in as little as 1 ½ hours. PLI Sectional Point Repair Materials can be installed safely, fast, and efficient. Installations average 1-5 installations per day. The Perma-Liner™ Sectional Point Repairs can be installed to repair 2FT–10FT areas on average but can accommodate lengths up to 30FT. The Sectional Point Repair materials are sold in kit form to eliminate waste, measuring and bulk storage. Installation equipment is compact and user-friendly.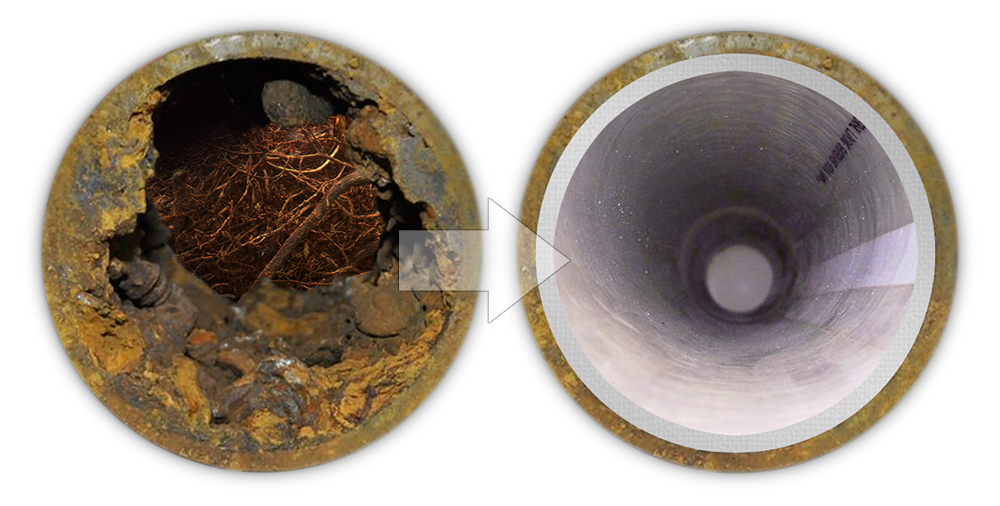 No excavation – eliminates disruptive digging and restoration
Total time of repair is only hours compared to days
4 to 5 repairs can be completed in one day with a three-man crew
In most cases, no bypass pumping is needed
Minimum design life is 50 years per ASTM F1216 specifications
Exceeds ASTM F-1216 testing requirements for D790 and D638 Specifications
Reduces job costs – Labor, Equipment, materials, traffic control, bypass pumping, and unforeseen liabilities
Provides materials for diameters up to 60 inches (1500mm) in diameter and lengths up to 30 feet (9.1440.m) in length.
Meets EPA standards
Utilizes 100% solids epoxy / non-shrinkage
Subjects materials to comprehensive quality assurance procedures, and sample testing.
The Perma-Liner™ Sectional Point Repair kits are manufactured and delivered in a complete kit form. Each kit is sized to suit the diameter, length and external loads.
Flexible bladders eliminating the need for confined space equipment. Flowthroughs = no bypass pumping needed!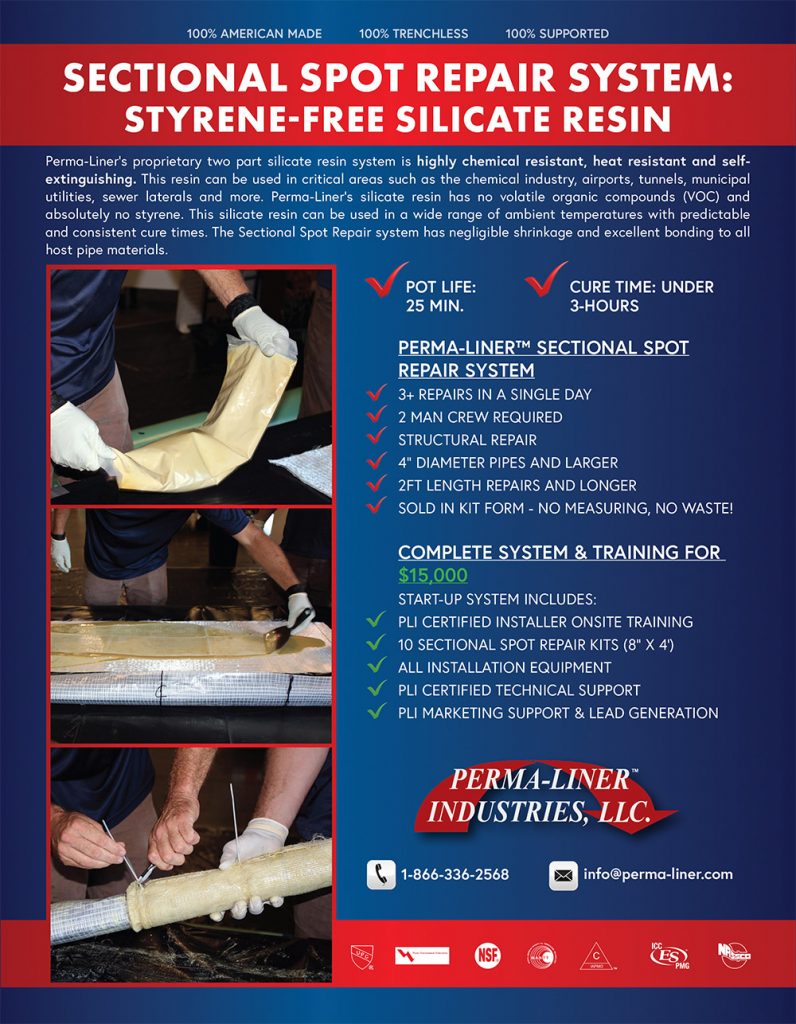 Perma-Liner™ Sectional Point Repair materials consist of layered nonwoven flexible needled felt tube with an inner PU/PVC impermeable coating and an additional layer of reinforced chopped fiberglass and felt. The tubular material is capable of carrying a thermosetting resin, withstanding installation pressures and curing temperatures. The material is designed to stretch in order to fit irregular pipe sections.
STYRENE-FREE SILICATE RESIN
Perma-Liner's proprietary two-part silicate resin system is highly chemical resistant, heat resistant and self-extinguishing.
This resin can be used in critical areas such as the chemical industry, airports, tunnels, municipal utilities, sewer laterals and more. Perma-Liner's silicate resin has no volatile organic compounds (VOC) and absolutely no styrene. This silicate resin can be used in a wide range of ambient temperatures with predictable and consistent cure times. The Sectional Spot Repair system has negligible shrinkage and excellent bonding to all host pipe materials.
This patented sewer pipe repair system is ASTM F2561 Compliant.
Small Diameter Pipe Repair Solutions Made in the U.S.A.