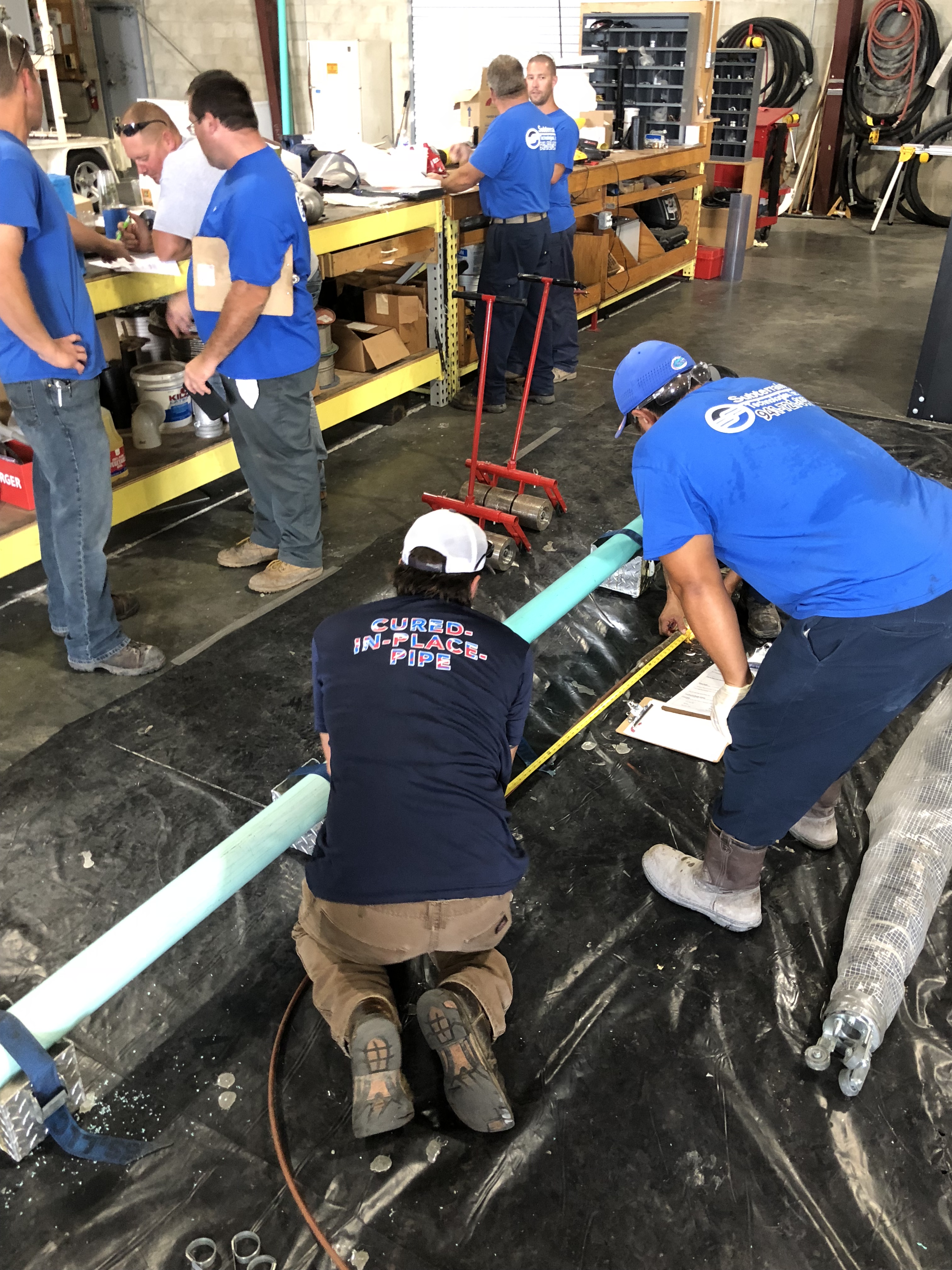 20 May

Open Houses And Refresher Trainings

Are you thinking about adding CIPP equipment to your company? Do you currently incorporate CIPP technology in your business but need to train more people? Perma-Liner™ offers live demonstrations throughout the United States for those interested in learning more about CIPP and seeing how time and cost-effective it is for a business, homeowner or municipality. For those companies already doing CIPP work, the national invitation for Refresher Trainings is offered at our Clearwater, Florida facility.

Recently, we hosted an Open House at our Delaware facility and a Refresher Training at our Clearwater facility. In Delaware, guests were introduced to our products and learned more about why we are the leading manufacturer and supplier of trenchless pipeline rehabilitation equipment and materials in North America.

Throughout the two-day Open House event, guests viewed live demonstrations in our Delaware facility located in New Castle, Delaware. Attendees were able to directly interact with our informative staff and state-of-the-art technology to gain information they can use for the benefit of their company. Some of the technologies methods demonstrated throughout the two-day event were our Perma-Main™ Top Gun™ rehabilitation system, the Perma-Patch™ Spot Repair System, a Sectional Point Repair, and Perma-Lateral™ lining system, which is the number one small diameter pipeline rehabilitation system in North America. With each of these demonstrations and all the products mentioned, there is no need for digging and replacing with new pipe.

For the two-day Refresher Training at our Clearwater, Florida facility, we welcomed Subterrain Technologies from Palmetto, Florida. Subterrain Technologies currently utilizes trenchless pipe repairs but wanted to train more staff on the products. This two-day event is very hands-on where the company learns the methods then practices each method so they gain an understanding of how each method works in the field. Subterrain Technologies practiced several methods including lateral inverter pitch shots and incorporating our Stinger equipment.

If you are interested in attending one our open houses, our next one is June 27 – 28, 2018 in Plainfield, Illinois. To attend, sign up here.

If you or your company is interested in attending one of our refresher trainings, our next training is July 17 – 18 in Clearwater, Florida.