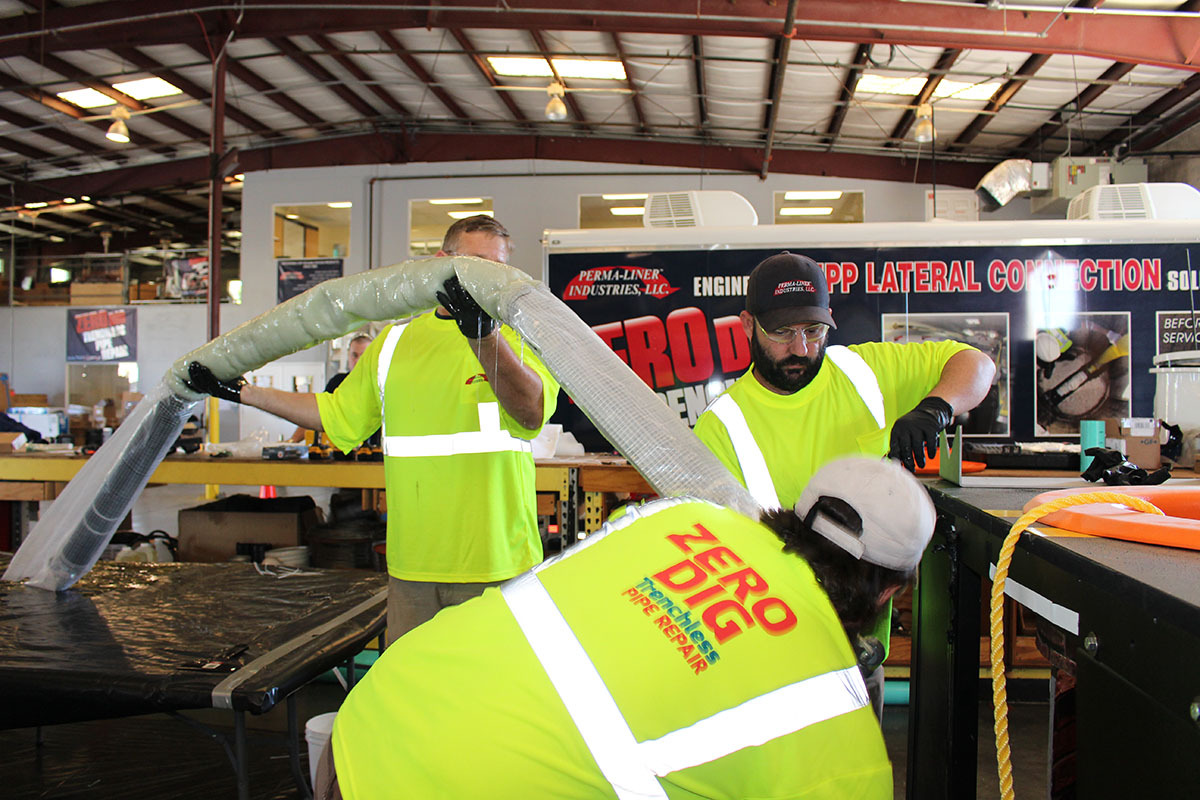 22 Mar

March Open House

Earlier this month, Perma-Liner hosted an open house and welcomed guests interested in learning more about Perma-Liner™ and the equipment we offer. Throughout the three-day event, guests viewed live demonstrations in our corporate facility in Clearwater, Fla. and onsite in Dunedin, Fla. Attendees were able to directly interact with our informative staff and technology to gain information they can use for the betterment of their company.

While onsite, attendees viewed our Perma-Lateral™ lining system, which is the number one small diameter pipeline rehabilitation system in North America, for repair of a six-inch pipe diameter with a 37-foot length. Another demonstration viewed was the sectional point repair. This material was pulled into place through an existing manhole and was used to repair a four-foot area that was eight inches in diameter. Next, the Perma-Main™ Top Gun™ rehabilitation system was used to line a 320-foot installation with an eight-inch diameter. These materials are air inverted through existing manholes and steam-cured in as little as an hour and a half. Finally, attendees saw the installation of our InnerSeal™ lateral connection solution technology. This technology is used to repair the connection from the mainline while simultaneously renewing the lateral. With each of these demonstrations and all the products mentioned, there is no need for digging and replacing with new pipe.

The three-day informative open house was very productive. We hope attendees left with more knowledge about who we are and the trenchless pipeline rehabilitation equipment and materials we produce in our facility. If you're interested in attending one our open houses, our next one is April 25 – 26, 2018 in New Castle, Delaware at our Northeast distribution facility.