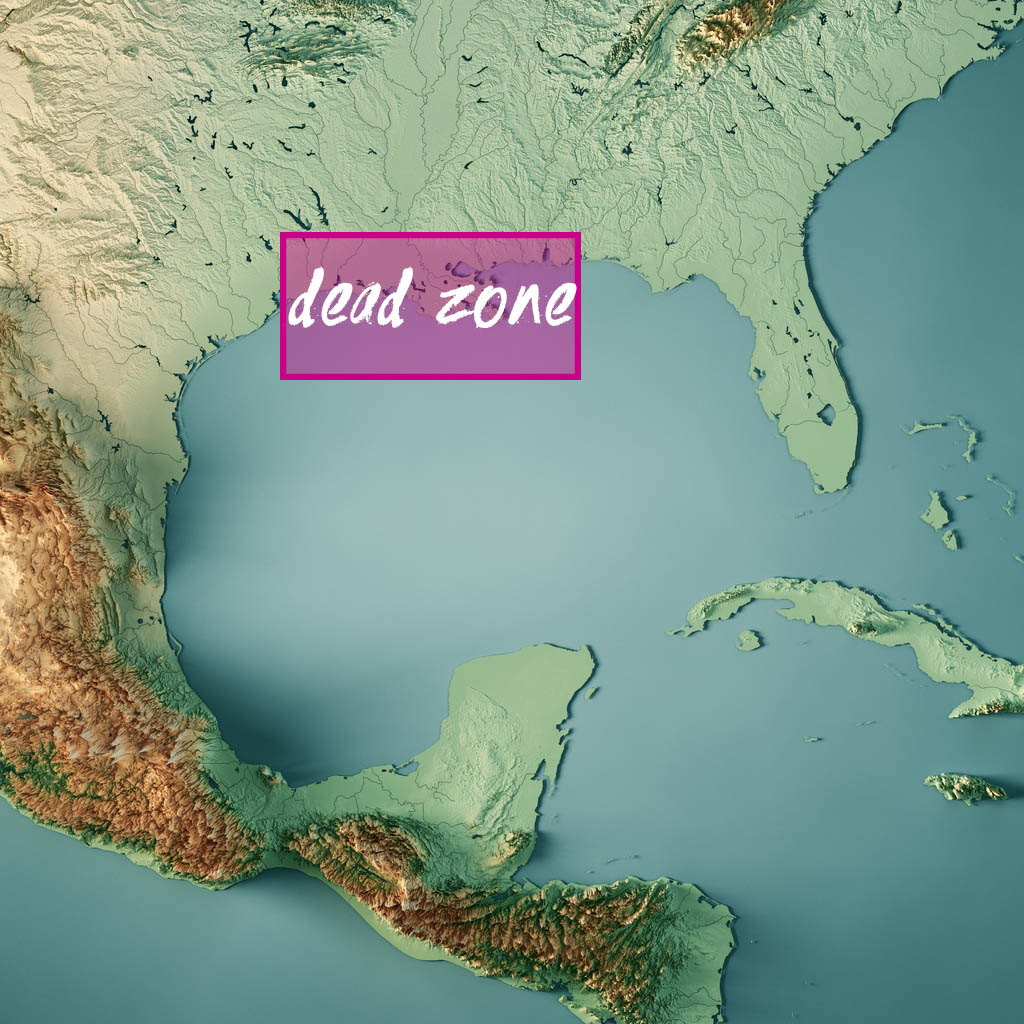 17 Jul

Gulf of Mexico's Dead Zone

This year could be a record-breaker. Scientists are predicting a near-record Gulf of Mexico 'dead zone' where the water holds too little oxygen to sustain marine life.

What contributes to a "record-breaking" year? This year we have seen an abnormally high amount of spring rainfall in many parts of the Mississippi River corridor. This led to record amounts of water carrying large amounts of fertilizer and other harmful nutrients downriver.

Once these nutrients are in the river, they then feed algae using up oxygen from the bottom up in an area along the coasts of Louisiana and Texas.

The area this low-oxygen effects covers about 7,800 square miles.

What exactly is an ocean dead zone? A dead zone is an area of low oxygen that can kill fish and marine life. Nutrient runoff from the Mississippi River contributes to the dead zone.

This nutrient pollution, mainly from agriculture and developed land runoff in the Mississippi River watershed, is affecting coastal resources and habitats in the Gulf by stimulating algal growth.

Eventually, the algae decomposes, which uses up the oxygen needed to support life in the Gulf.

This loss of oxygen in the water can cause the loss of fish habitat or force them to move to other areas to survive. It also leads decreased reproductive capabilities in fish species and a reduced average size of caught shrimp.

Unfortunately, the area will never reach the reduction target of 1,900 square miles until more action is taken to reduce the loss of Midwest fertilizers into the Mississippi River.