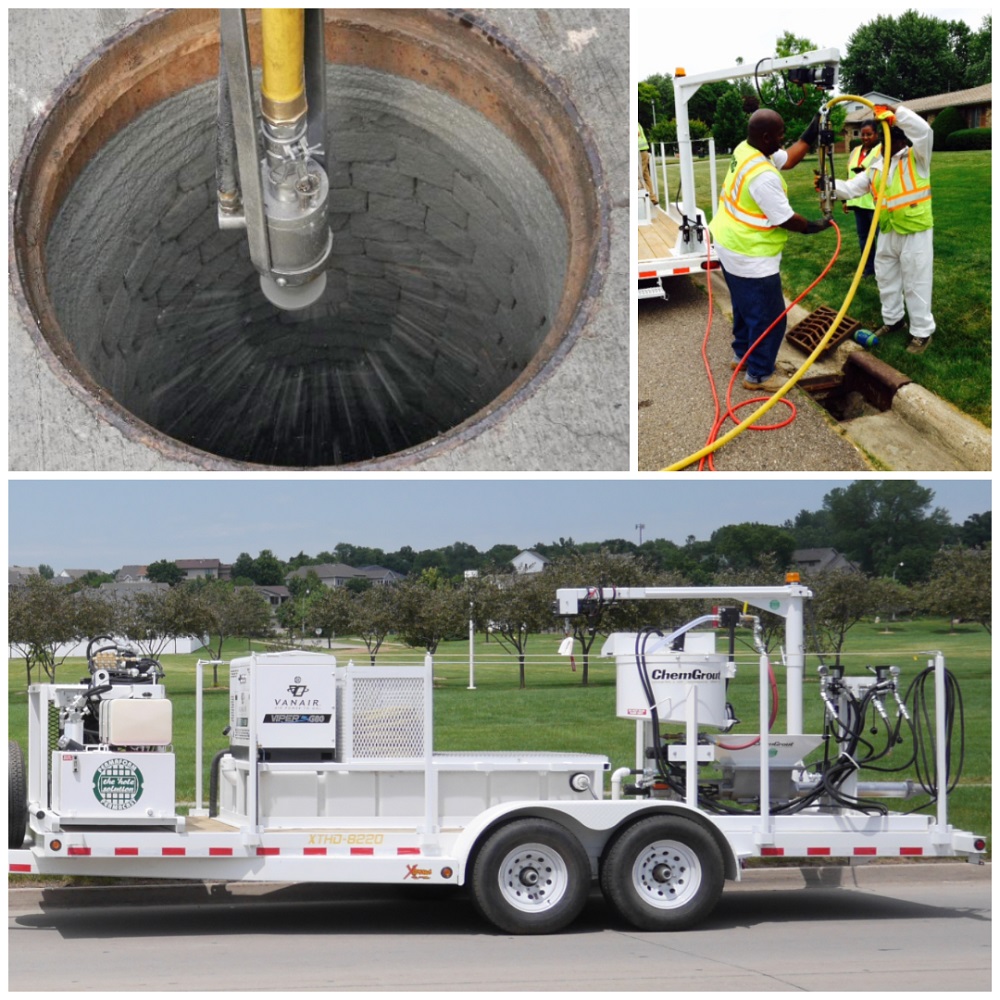 09 Apr

AP/M PERMAFORM to Join Perma-Liner Grand Opening Celebrations

As previously announced, we are opening a brand new facility in Bow, N.H. and hosting a Grand Opening Celebration April 16 and 17. Throughout the multi-day open house, company professionals and trainers will provide live demonstrations and information about Perma-Liner and the technology we are known for nationwide. Joining us at the Grand Opening will be AP/M PERMAFORM® ("AP/M")!

Since 1975, AP/M has been the industry leader in manhole renewal. The company remains committed to developing the best products for the manhole renewal industry applied consistently through the best regional contractors available. Company professionals will conduct a live manhole renewal demo featuring their PERMACAST® PC-20HD (Hydraulic) Material Application Platform.

See the PERMACAST® PC-20HD (Hydraulic) Material Application Platform demonstration will show the process used to structurally reinforce, seal, and protect catch basins, sanitary sewer manholes, wet wells, lift stations, and similar underground structures. Per ASTM F-2551, the system applies an engineered cementitious liner that can function as a full depth restoration or a partial depth repair. A uniform high-strength, fiber-reinforced cementitious mortar is centrifugally cast in a uniform, prescribed thickness to all cleaned, interior surfaces from the bottom of the frame to the bench. The cementitious liner may be applied to manholes constructed of brick, concrete, block, and various other materials. Find out how you can secure new business and profits in the manhole renewal market.

Grand Opening attendees will have the opportunity to view and interact with demos from Perma-Liner and AP/M along with professionals and trainers from both companies.

If you are interested in attending our Grand Opening Celebration and live demonstrations in Bow, N.H. on April 16 – 17, register here. To learn more, call 1-866-336-2568 or visit www.perma-liner.com.