Short Description
While other companies only make promises, we back ours with some of the best guarantees in the industry. Because we respect your time, we'll make an appointment with you and keep it. If we're late for any reason, we'll pay you back for the inconvenience. Our punctuality is just the first way we provide great service. Next, we back every aspect of our work with a 100% satisfaction guarantee. If our work doesn't match your expectations, we'll make it right at no extra cost to you. These guarantees mean that you have nothing to lose by trusting Benjamin Franklin Plumbing® of Port St. Lucie!
Address
6945 NW LTC Parkway Port St Lucie, FL 34986
34986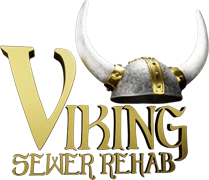 Short Description
As a home or small business owner in Pinellas, Hillsborough, and Pasco Counties rely on a properly working sewer lateral to remove wastewater and send it to the main municipal sewer line. A problem with the sewer lateral impacts your ability to maintain safety and comfort. At Viking Sewer Rehab, our dedicated crew offers small-diameter sewer lining to correct sewer lateral problems.
Address
2753 Keystone Road , Tarpon Springs, Florida 34688
34688